Culinary Services Limited Catering Services
Culinary Services is temporarily limiting catering services at Sonoma State University due to industry-wide staffing shortages.
Internal groups (student organizations and departments) will need to work with SSU Approved Food Vendors for current catering needs. These vendors are licensed and approved to come to campus. Please visit the Approved Food Vendors website for a full list of vendors and additional information. We encourage external organizations who are hosting events at SSU to contact Conference & Event Services about catering availability.  
Please contact Conference & Event Services if you have any questions regarding catering or beverages for your event. Once staffing stabilizes, we look forward to increasing our catering capacity at events.   
About Catering Services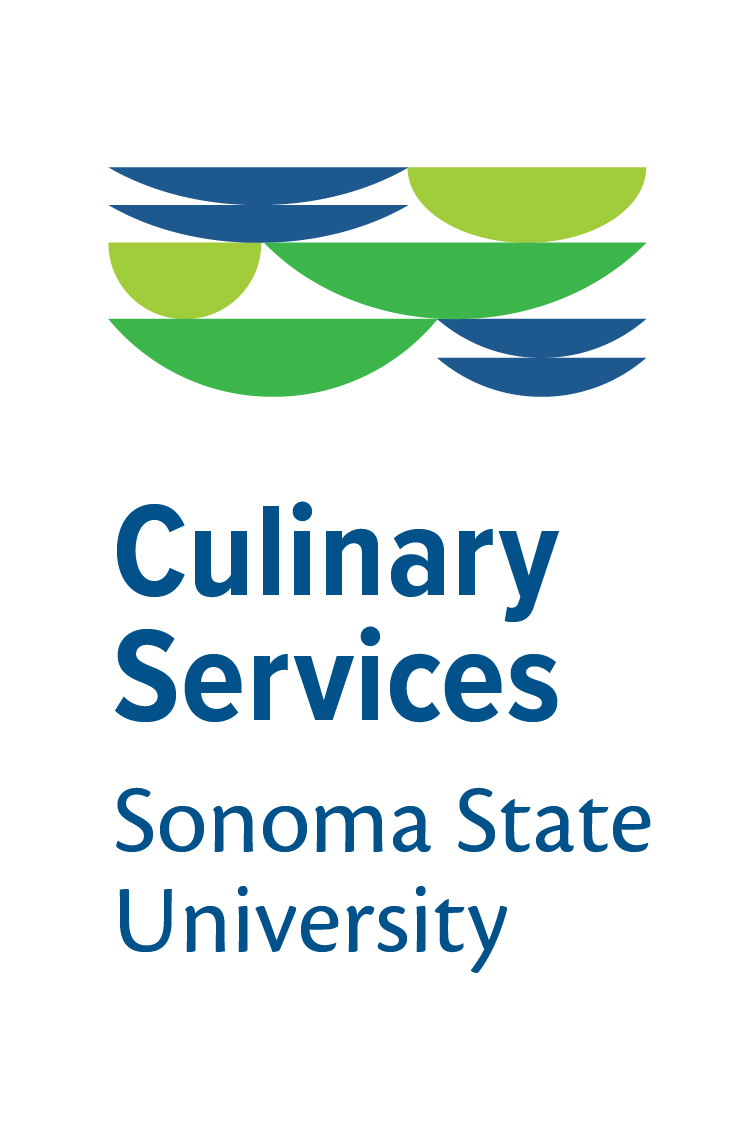 We know your event is not complete without a delicious meal, warm coffee, or snacks to fuel you and your guests! With the help of our team, we can guide you through selecting the best food and beverage options for your event. We work with Culinary Services and their team to provide the perfect menu to complement your event. 
Culinary Services' promise is to provide a variety of options that are budget-friendly and certainly still pack flavor and fun! From candy and popcorn bars to individually packed lunches, to pizza parties, to fun snack-only receptions, to full catered dinners, we are here to enhance your event in the best way with food! Learn more about catering services:
Order Up Food Truck and Cart 
Orrrddeerrr Uppp! Welcome to the premier SSU food truck that is sure to serve up flavorful items for special events.
Looking for a fun and memorable addition to your next event? Order Up is available for events at SSU and features a rotating menu that can certainly fit the hopes of your gathering. A minimum sales guarantee of $2,500 for 2 hours is required for Order Up.
Complete your next event with Order Up Express and treat your guests to an experience they won't forget! This versatile food cart can provide a variety of menu options and is available for catering your next event at SSU. A minimum sales guarantee of $1,000 for 2 hours is required for Order Up Express. 
Contact
Need help with what menu is best for your event and needs? Conference & Event Services is available to assist you with menu planning and creating an event that your guests will remember. We look forward to working with you and invite you to contact us for more information.
Gallery