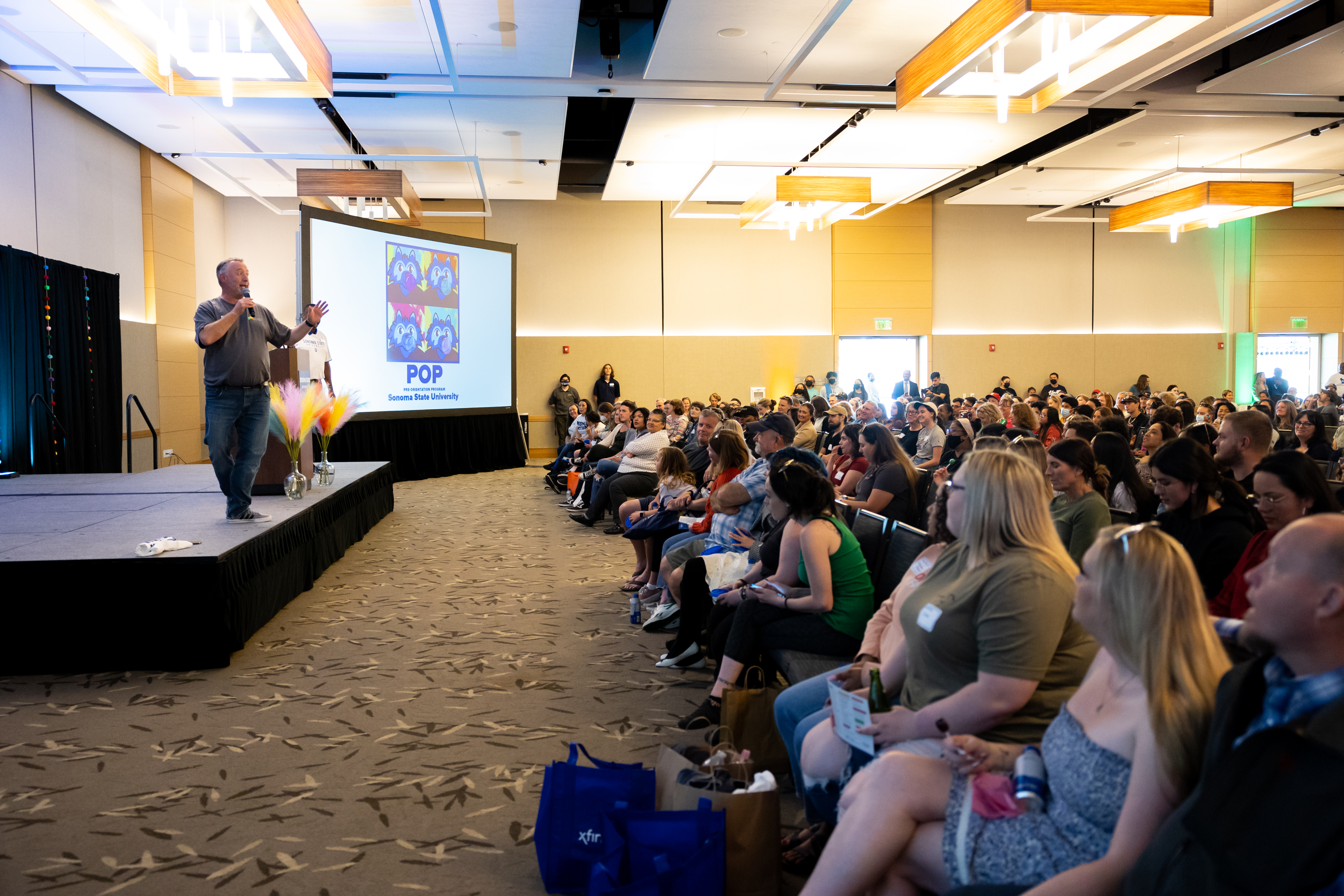 Conference & Event Services (CES) is the centralized scheduling office for all events, campus venue use, and related services at Sonoma State University. As an ACCED-i Certified One-Stop Shop, CES offers unparalleled services and is here to assist you with all your event planning needs. 
Each year the CES office processes more than 7,500 unique reservations and hosts dozens of conferences and brings in more than 10,000 external guests to campus. The CES team partners with event planners and communicates directly with SSU campus service providers to bring an integrated approach to booking venues, catering, audiovisual/tech support, and equipment. CES will work with you to make your event vision come to life. 
The CES team prides itself on its commitment to continuing to learn and grow as industry professionals, including staying current on industry trends. Most of the CES team holds Certified Meeting Professional (CMP) Designations, a mark of excellence in the events industry.